D2C or Direct to Consumer selling is GOLD. DA BOMB. Like, the Queen of strategies. But so many new indie beauty brands miss this time and time again because opportunities start appearing left, right and centre when you create something new. But, by the end of this post, you'll be 100% sure direct-to-consumer marketing is THE strategy that's going to help you grow your indie beauty brand in 2022 and beyond.
The Not-So-Hidden Cost Of Doing Retail As An Indie Beauty Brand
Picture this…
A shop might be interested in stocking some of your lip balms, or a beauty therapist might love your products and want to try and use them on her clients.
Yay, pop the champagne!
This is great and it feels super exciting but the only problem is, when you're new and desperate for those sales to come through, you miss the bigger picture.
And that is this. You're getting excited that one person or shop might want to buy 50 of your lip balms, for example, and the retail cost is £4 per balm.
But what is the actual cost of this happening?
Stick with me here and let's run the numbers… Shall we?
You create the balms. 3 hours.
You create the labels. 2 hours.
You go backwards and forwards with the shop owner negotiating the deal. 2 hours.
You sell them at 40% off the retail price (£2.40). 0 hours.
You package them up and send them. 2 hours.
You create the invoice and send it across. 10 minutes.
The products then sit there for a few months whilst they sell.
Total time = 9 hours 10 minutes.
Invoice total = £120 (50 x £2.40)
Cost of materials taken out = £50
Business earns = £70
Business earns per hour – £7.77
That isn't even minimum wage, love. You deserve much better. You aren't going to hit your revenue goals and scale your beauty brand if you're only generating £7.77 an hour.
And that's not OK.
We want you to make more money so you can spend quality time with your family, invest more back into the biz, support causes that matter to you, etc. You catch my drift.
★ Related: The true cost of you not showing up
Why Direct To Consumer Can Help You Grow And Scale Your Brand Better
Now that we've agreed £7.77/hour isn't the way to grow and scale your business… Let's talk about what IS the way.
What can you do to hit your revenue goals, without working all day and giving a large chunk of your profits away?
What if…?
… You spent those 9 hours working on a new website that converts waaaaay better for you and you started to see £30 orders trickling in every day?
… and they then grew to 10 £30-orders that came in?
… and another 10, and another 10, and more?
… all without giving them discounts of 40% off?
Doesn't that feel a little more exciting to you?!
This is the power of Direct To Customer (D2C). It's unlimited for you. The best part is that you…
Get to keep more of the profits which you can then reinvest into your business so you can improve your products, marketing tools or even hire amazing employees to help you scale.
Retain your customers' details so you can build a personal connection with them, give them royalty-like customer service and turn them into lifelong customers and supporters of your brand.
Can earn more working fewer hours, which frees up time for you to spend more time visioning and coming up with brilliant ideas, spending quality time with your family and just chilling out guilt-free!
It sounds like a pretty good deal to me :0)
Should You Avoid Retail And Similar Opportunities As An Indie Beauty Brand?
I'm not saying don't do retail or consider the spa offers that come through. There's always room for those in your marketing strategy.
What I am saying is your time is precious. Start seeing yourself as the CEO of your brand and making decisions based on that.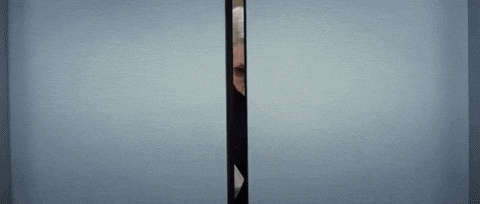 The next time you have an opportunity in front of you, I want you to imagine that you're already a successful, profitable brand. Would you take that deal? If the answer is no, that opportunity is probably not in alignment with your vision now, either.
It's time for you to see your website, your social media and your email list as your brand and business' most important assets. The difference between a brand that's earning £7.77 per hour and another that is earning £77.77 per hour.
The way for you to build an empire you actually own.
And just to hammer home this point. If you take £77.77 per hour, multiply that by 8 (for 8 hours a day) and then multiply that so it happens 5 days a week. You have a £150k turnover.
★ Related: Why your website isn't converting
In Conclusion – Is Direct To Consumer The Right Fit For Your Beauty Brand?
Listen up, love. Your time is precious. Let's start using it wisely to move the needle for your business truly forward.
These opportunities can be useful to complement your marketing efforts and be one of many income streams in your business. But if you're looking to grow and scale your brand, direct-to-consumer marketing is what's going to help you get there faster.
Stop playing small, and let's start going big.
You know you have it in you. And I'm here to support you every step of the way.
---
How much revenue did you make in the last 90 days? Did you hit your revenue goals?
If you need a loving hand to help you get there, join me and many others in The Glow Getter Collective membership for Indie Beauty Brands.
My Glow Getter members are hitting +£5K months in online sales after implementing the strategies I teach in the membership.
Check them out:
★ Kara has increased her online sales by 297% in 12 months alone online.
★ Laura over doubled her online conversion rate this month.
★ Jo is just finalising her new website and is so excited for its new launch.
★ Check out my Instagram highlights where I keep all my results under +£5k months.
You can absolutely have results like this too because The Glow Getter Collective Membership will take you through a step by step framework to get you results (even if you're brand new, have no team or you aren't super techy).